Spiritual Intelligence
Home > Psychology & Psychiatry
Spiritual Intelligence
Home > Psychology & Psychiatry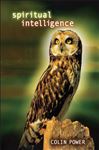 Power, Colin
Spiritual Intelligence
There are spiritual laws at work out there in this physical world of ours. You can't see them because they are spiritual, but if you break them, they will impact on your life and hurt you, and perhaps others. Gravity is not a physical law. It is a spiritual law. You can't see it, but you can see and feel the physical results depending on the height you fall from. There are laws of finance, there's the law of attraction, the law of biogenesis, laws of health that bear not only on physical but mental and spiritual well being. To the degree that we get in harmony with them, they have beautiful and satisfying outcomes. Your challenge is to identify them, examine them, consider them, particularly when you are making decisions. If you break them with impunity, they will break you. These laws work with equal potency and validity at sea level and at 10,000 metres, whether you live in Norway or Tasmania, whether you speak Greek or Swahili. They work underwater, and in the vacuum of outer space. If we break them as a family or community, they effect the crime rate and your security. If you break them as a nation, they effect the weather and your water supply. If we break them as a global community, we will suffer globally.

Colin Power, ISBN: 1742983723

⊹ ⊹ Spiritual Intelligence: More Information and Download...

Spiritual Intelligence
Home > Psychology & Psychiatry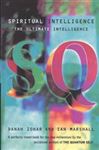 Zohar, Danah
Spiritual Intelligence
At the beginning of the twentieth century psychologists discovered ways and means to measure intelligence that developed into an obsession with IQ. In the mid 1990's, Daniel Goleman popularised research into emotional intelligence, EQ, pointing out that EQ is a basic requirement for the appropriate use of IQ. In this century, there is enough collective evidence from psychology, neurology, anthropology and cognitive science to show us that there is a third Q', SQ' or Spiritual Intelligence. SQ is uniquely human and, the authors argue, the most fundamental intelligence. SQ is what we use to develop our longing and capacity for meaning, vision and value. It allows us to dream and to strive. It underlies the things we believe in, and the role our beliefs and values play in the actions that we take and the way we shape our lives.

Bloomsbury Publishing, ISBN: 9780747536444

⊹ ⊹ Spiritual Intelligence: More Information and Download...