Social Cognition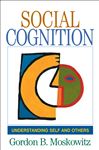 Moskowitz, Gordon B.
Social Cognition
An ideal text for undergraduate- and graduate-level courses, this accessible yet authoritative volume examines how people come to know themselves and understand the behavior of others. Core social-psychological questions are addressed as students gain an understanding of the mental processes involved in perceiving, attending to, remembering, thinking about, and responding to the people in our social world. Particular attention is given to how we know what we know the often hidden ways in which our perceptions are shaped by contextual factors and personal and cultural biases. While the text's coverage is sophisticated and comprehensive, synthesizing decades of research in this dynamic field, every chapter brings theories and findings down to earth with lively, easy-to-grasp examples.

Guilford Publications, ISBN: 9781593850869

⊹ ⊹ Social Cognition: More Information and Download...

Social Cognition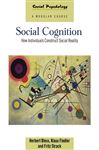 Fiedler, Klaus; Strack, Fritz; Greifeneder, Rainer; Bless, Herbert
Social Cognition
How do people think about the world? How do individuals make sense of their complex social environment? What are the underlying mechanisms that determine our understanding of the social world? Social cognition - the study of the specific cognitive processes that are involved when we think about the social world - attempts to answer these questions. Social cognition is an increasingly important and influential area of social psychology, impacting on areas such as attitude change and person perception. This introductory textbook provides the student with comprehensive coverage of the core topics in the field: how social information is encoded, stored and retrieved from memory; how social knowledge is structured and represented; and what processes are involved when individuals form judgements and make decisions. The overall aim is to highlight the main concepts and how they interrelate, providing the student with an insight into the whole social cognition framework. With this in mind, the first two chapters provide an overview of the sequence of information processing and outline general principles. Subsequent chapters build on these foundations by providing more in-depth discussion of memory, judgemental heuristics, the use of information, hypothesis-testing in social interaction and the interplay of affect and cognition. Social Cognition will be essential reading for students and researchers in psychology, communication studies, and sociology.

Taylor and Francis, ISBN: 9780863778285

⊹ ⊹ Social Cognition: More Information and Download...

Social Cognition
Social Cognition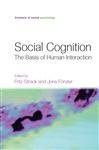 Strack, Fritz; Frster, Jens
Social Cognition
Social cognition is an area of social psychology that has been flourishing over the past two decades. It has harnessed basic concepts from cognitive psychology and developed and refined them to explain human thinking, feeling, and acting in a social context. Moreover, social cognition has integrated emotional influences and unconscious processes to reach a more complete understanding of social psychological phenomena. In this volume, the reader will find a representative sample of outstanding research in the field of social cognition. The chapters address its central themes, roughly organized along the temporal axis of information processing. They include basic operations like perception, categorization, representation, and judgmental inferences. Other chapters focus on issues like social comparison, emotion, language and culture. All of the contributors are internationally-renowned experts who share with the reader their accounts of the research experience in each of their domains. Social Cognition: The Basis of Human Interaction is an invaluable resource for researchers requiring a comprehensive, yet concise, overview of the field, and may also be used by intermediate and advanced students of social cognition.

Taylor and Francis, ISBN: 9781841694511

⊹ ⊹ Social Cognition: More Information and Download...

Social Cognition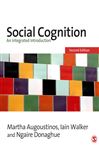 Walker, Iain; Augoustinos, Martha; Donaghue, Ngaire
Social Cognition
This Second Edition of the critically acclaimed textbook Social Cognition: An Integrated Introduction represents a much more integrated and pedagogically developed account of its predecessor. At its heart, the authors examine the different theoretical and methodological accomplishments of the field by focusing on the four major and influential perspectives which have currency in social psychology today social cognition, social identity, social representations, and discursive psychology. A foundational chapter presenting an account of these perspectives is followed by topic-based chapters from the point of view of each perspective in turn, discussing commonalities and divergences across each of them. The result is a truly holistic approach that will stretch student's understanding of this exciting field and enrich their learning experience.

SAGE Publications, ISBN: 9780761942184

⊹ ⊹ Social Cognition: More Information and Download...

Social Cognition