Running
Running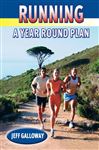 Galloway, Jeff
Running
You don't have to wonder anymore what to do each day! This book will organize your running life, telling you what to run (with other optional exercises) throughout the year to prepare for the goal of your choice - even if you want to be a more consistent runner. With each week's workouts, you'll receive a motivational tip, with suggestions about how to increase your running enjoyment. Biographische Informationen Jeff Galloway has run in the Olympics and has coached over 150,000 people. Here, he reveals the plans used by his highly successful runners, which any person can follow in a minimum of time compared to other training programs. Whether you just want to make it around your block, or you're training for a marathon, this book will provide the motivation, and tell you whether a goal is realistic. With A Year Round Plan you will follow the specific workouts needed to get you ready for your challenge.

Meyer & Meyer, ISBN: 9781841261690

⊹ ⊹ Running: More Information and Download...

Running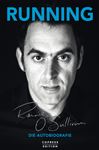 Hattenstone, Simon; Kalb, Rolf; OSullivan, Ronnie
Running
Laufen ist meine Droge. Ehrlich gesagt, frher waren es Drogen (und Alkohol), aber jetzt bin ich dem gesndesten aller Laster verfallen. Das Laufen hat mir geholfen, meine inneren Dmonen zu bekmpfen, fnf Weltmeistertitel zu gewinnen und mit dem ganzen Mist klarzukommen, mit dem ich in meinem Leben konfrontiert war. Man sagt, was uns nicht umbringe, mache uns strker. In diesem Buch setze ich mich mit all den Dingen auseinander, die mich zwar nicht umgebracht haben, es aber durchaus htten knnen: mein Suchtpotenzial, Depressionen, die Verurteilung meines Vaters wegen Mordes, die schmerzhafte Trennung von der Mutter meiner Kinder und das Problem, das Leben eines Familienvaters mit dem eines Sportlers in Einklang zu bringen. Es geht aber auch um die groartigen Dinge in meinem Leben: meine Kinder, Snooker, die Entlassung meines Vaters aus dem Gefngnis, gute Freunde, die mich untersttzt haben und den Psychiater Dr. Steve Peters, der mir beigebracht hat, nicht vor dem Leben davonzulaufen. Zu einigen meiner verrcktesten Aktionen uere ich mich in diesem Buch zum ersten Mal - warum ich ein Spiel gegen Stephen Hendry mittendrin abbrach und warum ich in einem Spiel gegen Mark King mit einem feuchten Tuch ber dem Kopf dasa. Dieses Buch handelt davon, was es kostet, ein Spitzensportler zu sein, und welche Opfer man bringen muss - besessenes Training, Egoismus. Und es handelt davon, wie es ist, Leidenschaft fr eine Sache zu empfinden. Jeder, den jemals die Begeisterung fr das Laufen gepackt hat, wird das nachempfinden knnen.

Stiebner Verlag, ISBN: 9783767911673

⊹ ⊹ Running: More Information and Download...

Running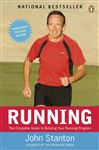 Stanton, John
Running
Running, the simple act of putting one foot in front of the other, is truly a life-changing experience. It starts with those basic steps and soon becomes the adventure of a lifetime. Now, in the Running Room's Book on Running, veteran runner/author John Stanton offers expert advice to help you get the most from your running. This wonderfully illustrated book answers all your questions about running, including: - Getting started and keeping it fun - Building a program that works with your lifestyle - Picking the right gear - Running form, posture and breathing - Heart rate training made clear - Types of runningwhat to do and how to do it - Nutrition for the runner - Strength and cross-trainingeasy to manage exercise routines - Women's issues related to running and running during pregnancy - Avoiding and dealing with injuries - Mental preperation and the psychology of running - Tips for race day

Penguin Canada, ISBN: 9780143176091

⊹ ⊹ Running: More Information and Download...