Psychology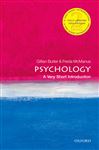 Butler, Gillian; McManus, Freda
Psychology
Psychology is part of everyone's experience: it influences the way we think about everything from education and intelligence, to relationships and emotions, advertising and criminality. People readily behave as amateur psychologists, offering explanations for what people think, feel, and do. But what exactly are psychologists trying to do? What scientific grounding do they have for their approach? This Very Short Introduction explores some of psychology's leading ideas andtheir practical relevance.In this new edition, Gillian Butler and Freda McManus explore a variety of new topics and ways of studying the brain. Until recently it was not possible to study the living human brain directly, so psychologists studied our behaviour, and used their observations to derive hypotheses about what was going on inside. Now - through neuroscience - our knowledge of the workings of the brain has increased and improved technology provides us with a scientific basis on which to understand the structureand workings of the brain, and allows brain activity to be observed and measured. Exploring some of the most important advances and developments in psychology - from evolutionary psychology and issues surrounding adolescence and aggression to cognitive psychology - this is a stimulating introductionfor anyone interested in understanding the human mind. ABOUT THE SERIES: The Very Short Introductions series from Oxford University Press contains hundreds of titles in almost every subject area. These pocket-sized books are the perfect way to get ahead in a new subject quickly. Our expert authors combine facts, analysis, perspective, new ideas, and enthusiasm to make interesting and challenging topics highly readable.

Oxford University Press, ISBN: 9780199670420

⊹ ⊹ Psychology: More Information and Download...

Psychology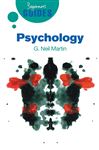 Martin, G. Neil
Psychology
Why are we fascinated with celebrity? Why are we attracted to the wrong people? What does passive aggressive' really mean? Can astrology really be a good indicator of personality? Sex, envy, survival, joy Martin gets to the very heart of what it is to be human. A broad yet concise book and so timely: psychology has never been more popular. From TV experts to the amateur musings of your best friend, the language of psychology has permeated all aspects of everyday modern life. Informed by cutting-edge research, and from one of the world's leading psychologists, this is the most engaging non-fiction book you'll read all year. Dr G Neil Martin is Principal Lecturer in Psychology at Middlesex University U.K.

Oneworld Publications, ISBN: 9781851686025

⊹ ⊹ Psychology: More Information and Download...

Psychology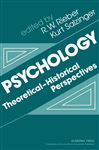 Rieber, R. W.; Salzinger, Kurt
Psychology
Psychology: Theoretical-Historical Perspectives offers analysis, provided by different contributors, of the theoretical traditions in psychology. The compilation provides articles that discuss topics on the influences in the development of American psychology; the development of the concept of the self in psychology; the groundwork for psychology before the Civil War; and the influence of Darwin's evolutionary theories on psychology. Psychologists and students will find the book invaluable.

Elsevier Science, ISBN: 9780125882651

⊹ ⊹ Psychology: More Information and Download...

Psychology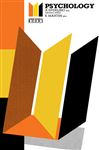 Sperling, Abraham P.; Martin, Kenneth
Psychology
Psychology: Made Simple covers the development of psychology over the years and the basic psychological knowledge. The book describes the scientific approach to the study of the human nature, the physiological aspects of psychology, perception, and the processes of learning. The text also discusses John Dewey's analysis of reasoning; creativity, logic, critical thinking, and divergent and convergent thinking; the nature of thinking; and the relationship between thinking and language. The process of remembering; intelligence and aptitudes and tests used to measure both; the basis of individual differences; and the psychology of infancy, childhood, and adolescence are also considered. The book tackles the theories of emotions and personality development, the role of motivation in personality development; personality adjustment and maladjustment; and the neurotic and abnormal personalities. Issues in social psychology are considered as well. Students taking psychology, social sciences and education will find the book invaluable.

Elsevier Science, ISBN: 9780434985289

⊹ ⊹ Psychology: More Information and Download...

Psychology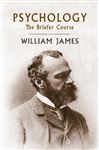 James, William
Psychology
Condensed and reworked from James's monumental Principles of Psychology, this classic text examines habit; stream of consciousness; self and the sense of personal identity; discrimination and association; the sense of time; memory; perception; imagination; reasoning; emotions, instincts; the will and voluntary acts; and much more. This edition omits the outdated first nine chapters.

Dover Publications, ISBN: 9780486416045

⊹ ⊹ Psychology: More Information and Download...

Psychology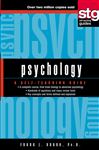 Bruno, Frank J.
Psychology
A complete course, from brain biology to abnormal psychology Hundreds of questions and many review tests Key concepts and terms defined and explained Master key concepts. Answer challenging questions. Prepare for exams. Learn at your own pace. What are the two basic psychological dimensions of emotions? How do you define abnormal behavior? Is extrasensory perception real? What is Viktor Frankl known for? With Psychology: A Self-Teaching Guide, you'll discover the answers to these questions and many more. Frank Bruno explains all the major psychological theories and terms in this book, covering perception, motivation, thinking, personality, sensation, intelligence, research methods, and much more. He presents the foundations of psychology and the biology of behavior; explores how children develop into adults and the psychological factors that make us individuals; and examines various mental disorders and the types of therapy used to treat them. The step-by-step, Q&A format of Psychology makes it fully accessible, providing an easily understood, comprehensive overview of the topic. Like the other popular Self-Teaching Guides, Psychology allows you to build gradually on what you have learnedat your own pace. Questions and self-tests reinforce the information in each chapter and allow you to skip ahead or focus on specific areas of concern. Packed with useful, up-to-date information, this clear, concise volume is a valuable learning tool and reference source for anyone who seeks a greater understanding of human behavior.

Wiley, ISBN: 9780471443957

⊹ ⊹ Psychology: More Information and Download...

Psychology
Psychology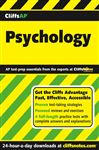 Harris, Lori A.
Psychology
Your complete guide to a higher score on the AP* Psychology exam Why CliffsTestPrep Guides? Go with the name you know and trust Get the information you need--fast! Written by test prep specialists About the contents: Part I: Introduction * About the exam--content and format * Tips on answering multiple-choice questions * Tips on answering free-response questions * Scoring Part II: Subject Review * History and approaches * Research methods * Biological bases of behavior * Sensation and perception * States of consciousness * Learning * Cognition * Motivation and emotion * Developmental psychology * Personality * Testing and individual differences * Abnormal psychology * Treatment of psychological disorders * Social psychology Part III: AP Psychology Practice Tests * 4 full-length practice tests with answers and explanations * Time guidelines so you'll learn to pace yourself *AP is a registered trademark of the College Board, which was not involved in the production of, and does not endorse, this product. AP Test Prep Essentials from the Experts at CliffsNotes An American BookWorks Corporation Project Contributors: Lori A. Harris, PhD, Murray State University; Kevin T. Ball, BA, Indiana University; Deborah Grayson Riegel, MSW, President, Elevated Training, Inc.; Lisa S. Taubenblat, CSW, Partnership with Children

Wiley, ISBN: 9780764573163

⊹ ⊹ Psychology: More Information and Download...

Psychology
Psychology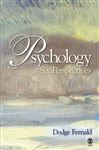 Fernald, L. Dodge
Psychology
Dodge Fernald writes an interesting, easy-to-read book for students. Each perspective covers the historical underpinnings of psychology, ending with current models and viewpoints as well as comments and critiques of the perspective. That's important and will help the next generation of scholars in psychology to appreciate alternative views. Nice book! Joseph R. Ferrari, Ph.D, Vincent de Paul Distinguished Professor, DePaul University Addressing six perspectives, this textbook offers the framework for a conceptual understanding of modern psychology. Psychology: Six Perspectives shows students a measure of unity and continuity within this fragmented field by briefly and coherently discussing six primary perspectives that have arisen: biological, psychoanalytical, behavioral, humanistic, cognitive, and evolutionary. Author L. Dodge Fernald provides coherence by presenting these perspectives in successive historical order, offering students a broad, retrospective account of psychology. Key Features Portrays the fundamental dimensions of this multifaceted field: The similarities and differences among basic concepts, theories, research, and practice of each perspective are examined. Employs both a scientific mode of communication as well as a narrative thread: The real-life narrative of a lonely, stout-hearted social worker unfolds gently throughout the text, illustrating in turn each of the perspectives. Stimulates critical thinking and class discussion: Opportunities for critical evaluation and everyday application provide students with a context for extending their understanding of and investigation into psychology. Intended Audience This core textbook or supplementary text is designed for undergraduate courses in general psychology, ranging from special sections of introductory psychology to the capstone course or senior seminar, including the history and systems of psychology.

SAGE Publications, ISBN: 9781412938679

⊹ ⊹ Psychology: More Information and Download...