Capoeira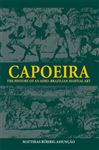 Assuno, Matthias Rhrig
Capoeira
Originally the preserve of Afro-Brazilian slaves, the marginalized and the underclasses in Brazilian society, capoeira is now a mainstream sport, taught in Brazilian schools and practised by a range of social classes around the world. Some advocates now seek Olympic recognition for Capoeira. This apparent change in the meaning and purpose of Capeoira has led to conflicts between traditionalists, who view capoeira as their heritage descended from the maroons, a weapon to be used against the injustice and repression; and reformers, who wish to see Capoeira develop as an international sport. Capoeira: The History of Afro-Brazilian Martial Art explores Capoeira as a field of confrontation where the different struggles that divide Brazilian society are played out. It contains both the first comprehensive English language review of archive and contemporary literature relating to Capoeira, as well as the first scholarly account of Capoeira's history and development.

Taylor and Francis, ISBN: 9780714650319

⊹ ⊹ Capoeira: More Information and Download...

Capoeira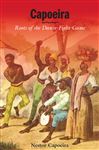 Capoeira, Nestor
Capoeira
Capoeira is simultaneously a dance, a fight, and a game. Created by the Africans brought to Brazil as slaves beginning in 1500, capoeira was forbidden by law but survived underground. When open practice was allowed in the 1930s it soon became very popular. Capoeira came to America around 1975, and has become widely recognized by dancers and martial artists. The author discusses capoeira's evolution from Brazilian street play into a way of life. The philosophy of capoeira, and the practical and spiritual benefits of this philosophy, are also discussed. Instructions and exercises in intermediate and advanced skills take up where the author's previous book left off. The book includes 100 black-and-white photos and illustrations.

North Atlantic Books, ISBN: 9781556434044

⊹ ⊹ Capoeira: More Information and Download...